Purato, Pinot Grigio, Sicily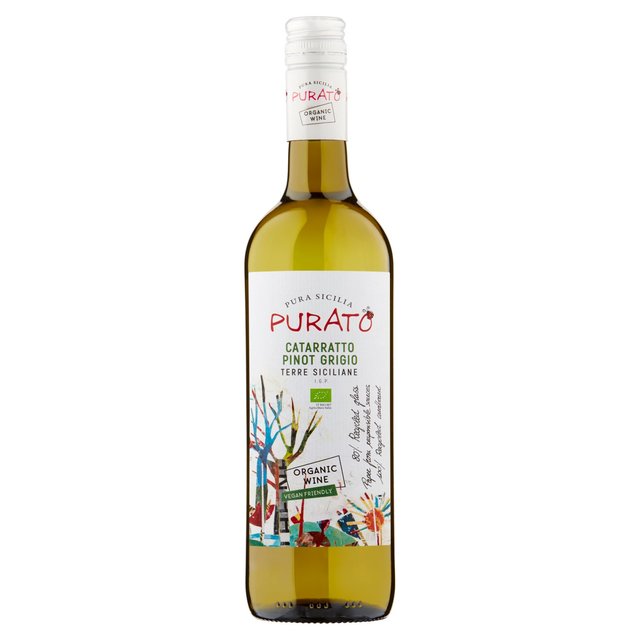 A blend of the indigenous Sicilian white grape, Cataratto, with the better known Pinot Grigio. Both grapes are grown organically. This wine is a perfect expression of Sicily. Fresh, floral, and citrussy characters produce a wine with full flavor, structure, and a well-rounded finish.
Purato is a range of organic Sicilian wines with a conscience! It is Green-To-The-Extreme as it ticks every sustainable box - the wines are: - organic  - carbon-neutral  - vegan-friendly  - packaged in recycled & recyclable materials.
Organic, vegan-friendly